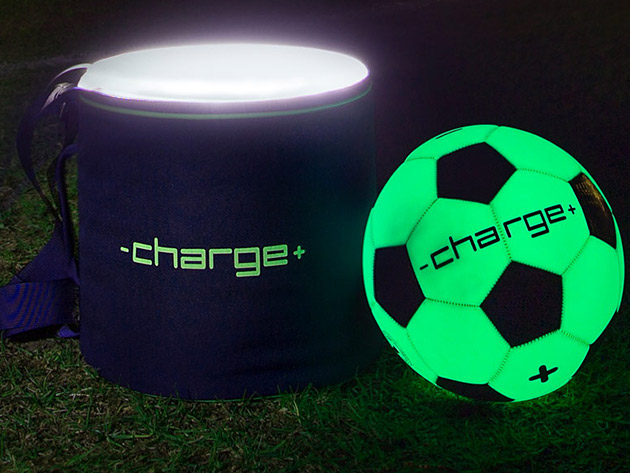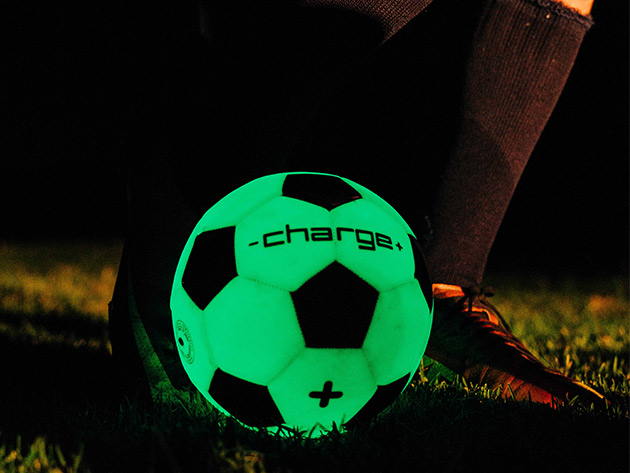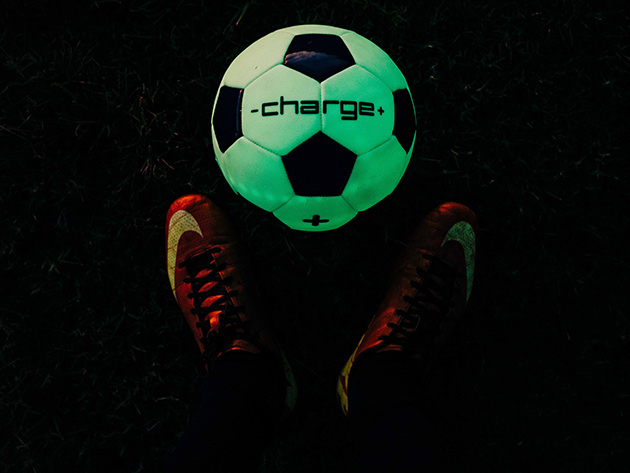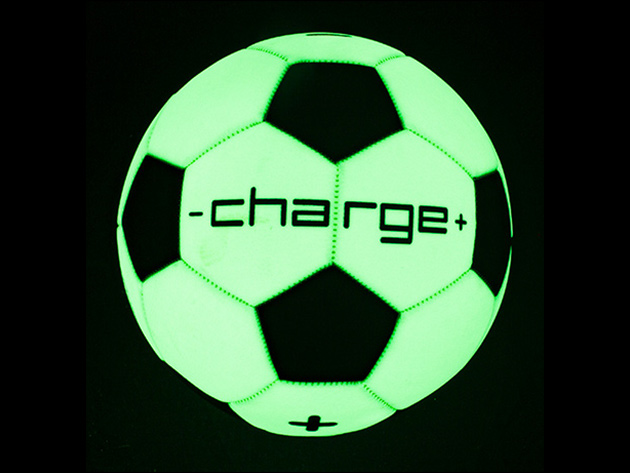 Chargeball Soccer PRO Kit
by Chargeball
This Kit Makes Everything Possible with Glow-in-the-Dark Soccer Ball, LED-Lined Bag, & Power Bank
Description
Charge your game and light up the night. As the sun sets, Chargeball will keep the game going. The Chargeball Soccer ball is the only glow-in-the-dark Soccer ball that keeps your game going through the night! Use the unique LED-lined Chargebag to activate your ball in just 20-seconds and your ball will glow for hours. Every Chargeball is hand-stitched and individually quality inspected. Your regulation size and weight Chargeball is made to kick and pass all night long.
Glow-in-the-dark soccer ball

Unique long-lasting glow up to 2 hours
Made to kick, just like a regular soccer ball
Regulation size and weight Chargeball
Superior quality, hand-stitched from super durable material
Produced from custom, glow-in-the-dark materials & rare earth technology

LED-lined Chargebag. Charges your ball in 20 seconds
Power bank. Connects to your Chargebag for on-the-go power
How Long Does It Take to Charge?
Place your Chargeball in the Chargebag just 20 seconds and it will be fully charged for a night of fun.
"Kids love it ( so do the adults!) Really good quality and charges in seconds- really bright."
– Claudi Red
Specs
Specs
Chargeball Soccer Ball

Glow-in-the-dark
Size 5 ball
Superior quality
Hand-stitched
Water-resistant
BPA-free
Non-toxic
100% quality inspected

Chargeball Chargebag

LED-lined
Lightweight & portable

Chargeball PowerBank: battery for charging on-the-go
Manufacturer's 6-month warranty
Includes
Chargeball Soccer Ball
Chargeball Chargebag
ChargeBall PowerBank
Shipping
Ships to Contiguous US
Expected Delivery: Dec 12 - Dec 20