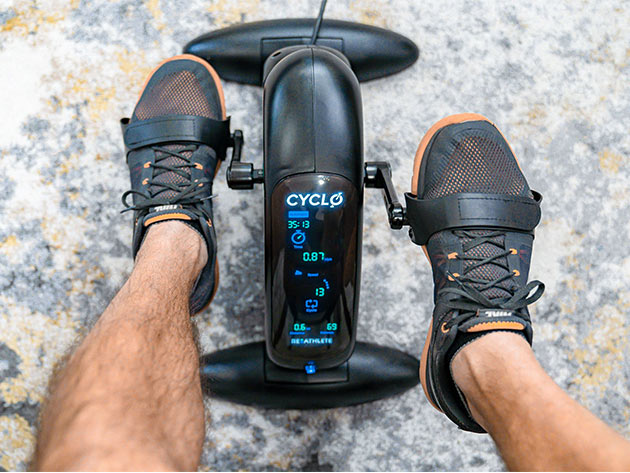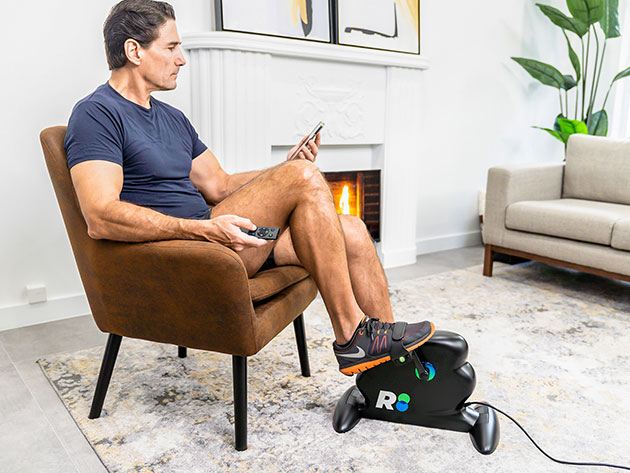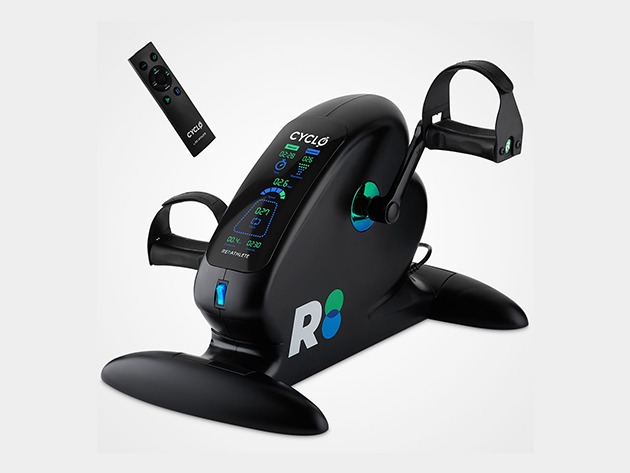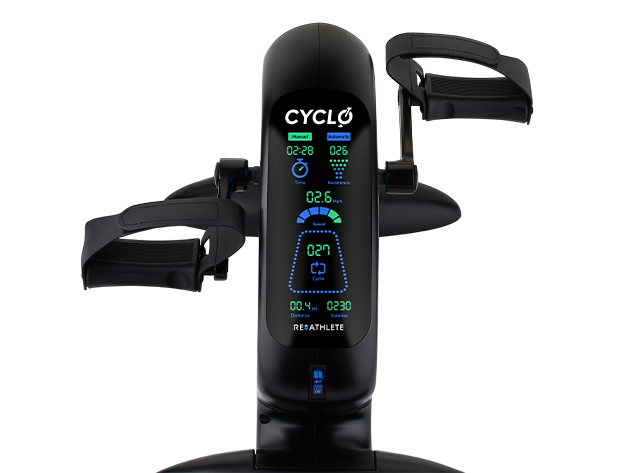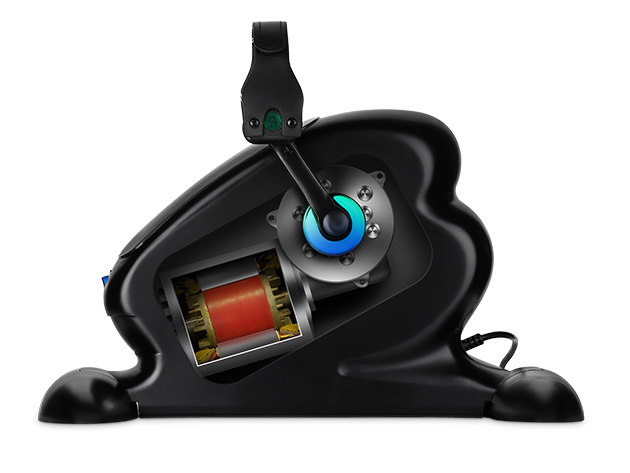 CYCLO Under the Desk Bike
by Re-Athlete
You Can Now Work Out While Sitting with This Under-Desk Stationary Bike's 12 Speeds, Multiple Resistance Modes, & Smart Metrics
Description
Exercise from the comfort of your desk chair.

Meet your new favorite workout partner. It's small, fast, and always ready for action. It also doesn't demand you wear stretchy clothes, count reps, or wipe down machines before using them. All it asks is that you sit in a chair, pedal with your feet, and enjoy the benefits of a strong core, toned muscles, and improved circulation. It's CYCLO. The under-desk bike that helps you work out at work with 12 speeds and multiple resistance modes to help you keep up a steady pace even when you're sitting in front of a laptop, reading, or studying.
Under-desk bike. Just put the exerciser under your desk & keep cycling as you work or study
Aerobics made simple. Cycle with your arms as a type of occasional low-intensity exercise or a warmup before more intense workouts
12 speeds & 2 resistance modes. Customize your workouts and switch among intensities as needed
Massage heads. Comes with Big Ball, Small Ball, Fork, & Bullet attachment heads
Techy. Features an LCD screen with a backlight & comes with a remote control that you can use to change configurations and find the right ones
Smart metrics. Keeps records of your workouts so that you can plan your cycling sessions, set goals, & reward yourself for achievements
Adjustable straps. For a tight grip
Non-slip rubber feet. Ensures that it won't move or shift
Athletics technologies. Endorsed by athletes. Recommended by physiotherapists, sport trainers, and chiropractors.
Specs
Specs
Color: black
Dimensions: 17" x 12" x 8.3"
Weight: 11lbs
12 speeds
Smart metrics

Speed
Acceleration
Distance traveled in laps & miles
Time spent
Calories burned

Battery display: 220-240 V / 50, 60 Hz
LCD screen
Manufacturer's 1-year warranty
Includes
1x CYCLO Under the Desk Bike
2x Pedals (L & R)
Adapter
Assembly Instructions & Pieces
Design Box
User Manual
Shipping
Ships to US
Expected Delivery: Dec 10 - Dec 18