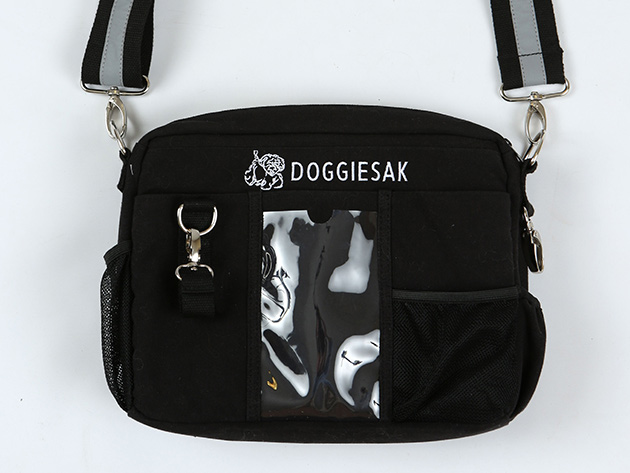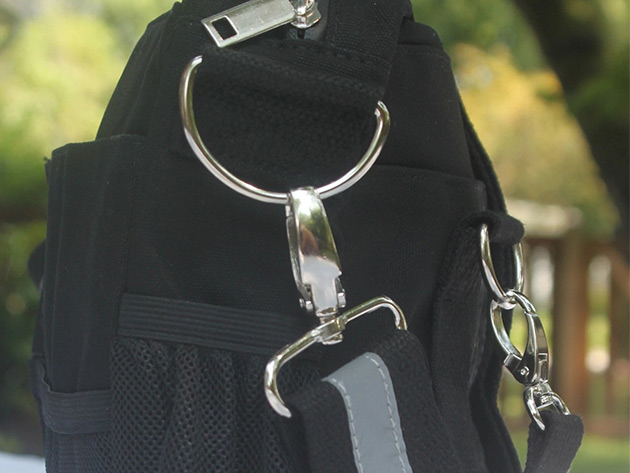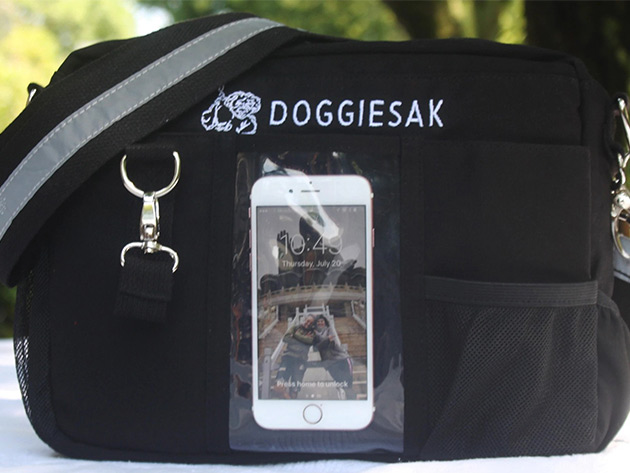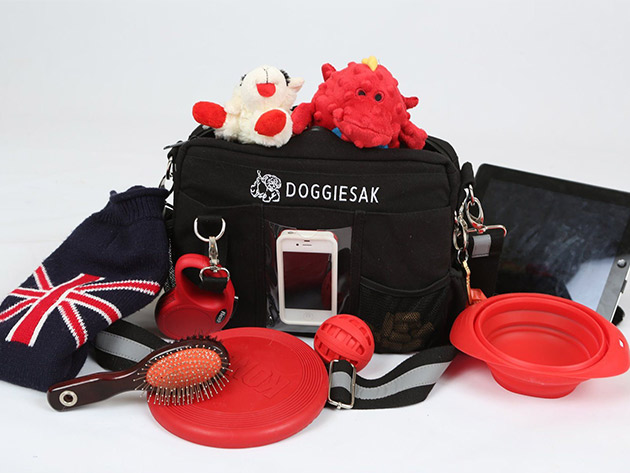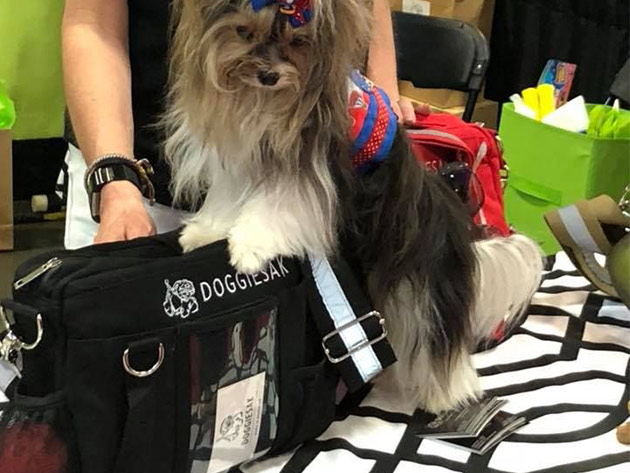 DoggieSak: Dog Walking Bag (Black)
by DoggieSak
In the Park, Doggie Daycare, Long Travel, & More! This Special Bag Will Pack All of Your Furry Friend's Essentials in an Organized and Stylish Way
Description
DoggieSak makes any trip to the park or doggie daycare to a long car journey or transatlantic flight an organized and stylish pleasure. It's a highly functional, use-specific bag designed for owners and dogs on the move. This bag is worn across the body so that it is hands-free when needed and comfortable for the wearer even on longer journeys. It is constructed from heavyweight canvas with the highest quality construction and fittings we could source including nickel hardware so that the bag is not only beautiful but hard-wearing and long-lasting. This bag is designed to be gender-neutral with understated and elegant branding.
Use-specific. Designed for owners & dogs on the move
Worn across the body. Hands-free when needed & is comfortable even on longer journeys
Heavyweight canvas + nickel hardware. Hard wearing & long-lasting
Made for travel. Securely carry everything your doggie needs in one super functional, comfy, & cool bag
Testimonials
Susan T., Professional Dogwalker
"DoggieSak is just the ideal accessory for someone like me who has to carry many things to get through my day with multiple dogs, communicating with clients, and getting into and out of lots of homes in a day..."
Helene B., Mother to Daisy
"We love the DoggieSak and Daisy goes everywhere with us including lots of car trips to visit relatives in other states. This way we have everything she needs in one place and she is ready to go…"
Taylor S.
"I'm in my early 20s and a completely dog-mad! I love the DoggieSak because it looks really cool and I can take my baby, Trevor, anywhere and we can both have everything we need and still look trendy."
Specs
Specs
Color: black
Materials: heavy grade canvas, nickel fittings
Dimensions: 12"H x 9"L x 3"W
Highly functional
Durable
Comfy & cool design
Includes
DoggieSak: Dog Walking Bag (Black)
Shipping
Ships to US
Expected Delivery: Dec 12 - Dec 17