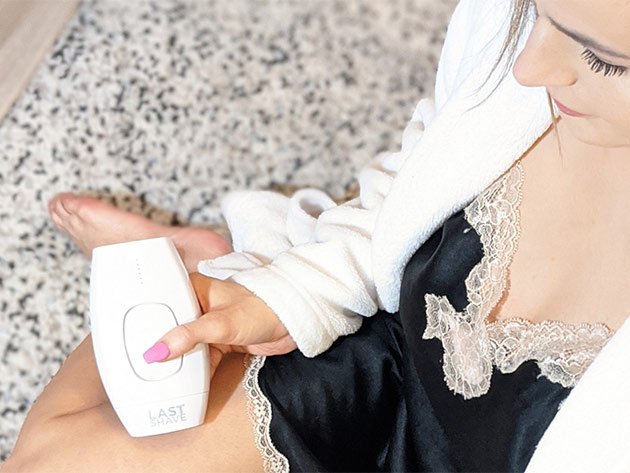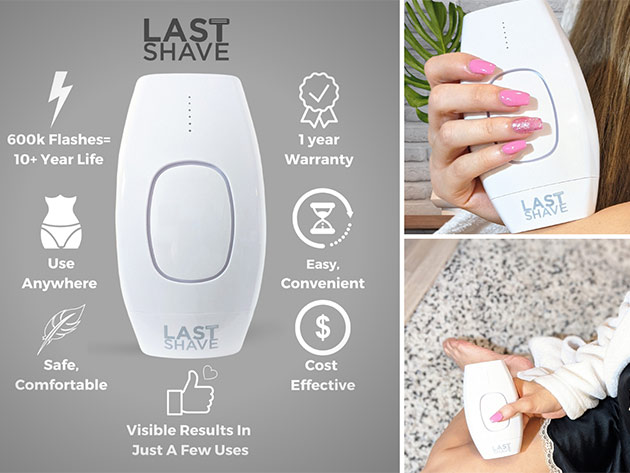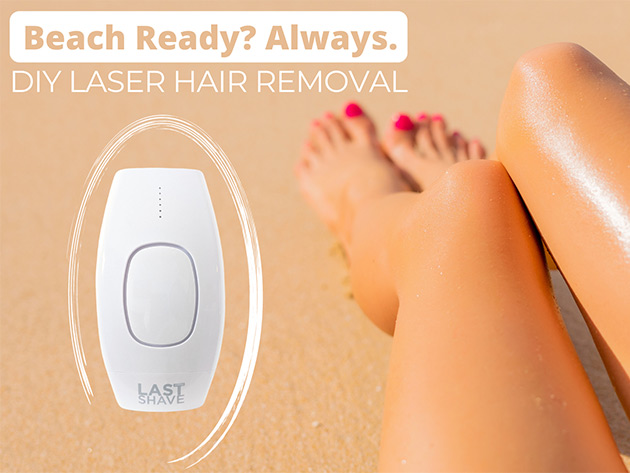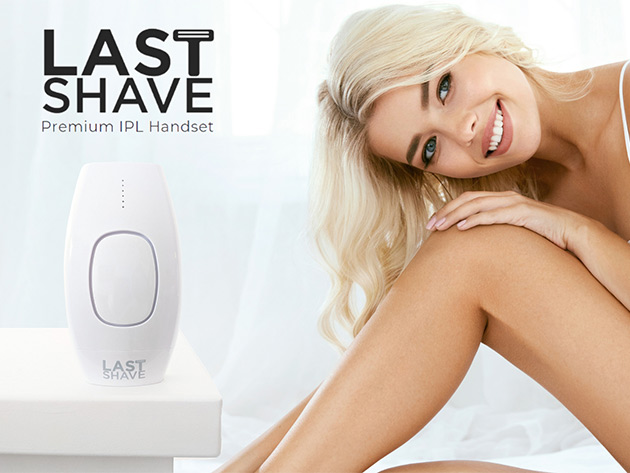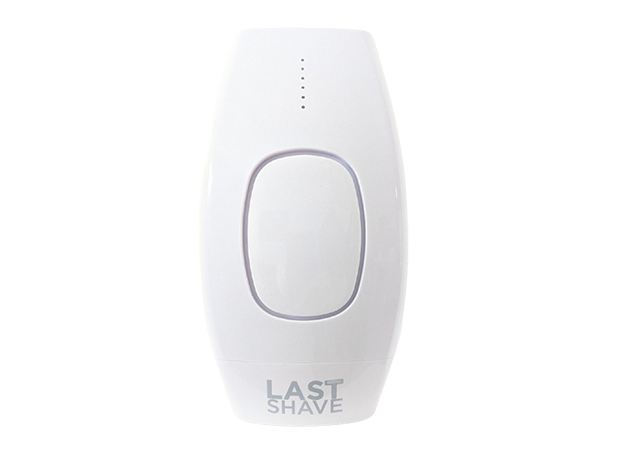 LastShave IPL Hair Removal Handset
by Last Shave
With 600,000 Flashes, This Hair Remover Lets You Experience Long-Lasting, Silky Smooth Skin
Description
Do you want to remove hair with ease, no razor burn, or no ingrown hairs? You now can from the comfort of your own home with little to no pain! The LastShave IPL Hair Removal Handset can be used on any body part (including your face and Brazilian) in just a few minutes, all from the comfort of your own home! The LastShave IPL Hair Removal Handset has 600,000 flashes that offer 10+ years of life when used as recommended so you will be able to be hair-free for a very long time!


With 600,000 flashes that can be used for more than 10 years
Removes hair & prevents regrowth
Safe & gentle to use for the whole body
Visible results in just few uses
Easy, convenient & cost-effective
Achieve silky smooth skin from the comfort of your home
Customer Reviews
"I cannot put into words how much I love this product. I have PCOS and I'm middle easter so I WAS hairy. This device changed the game for me. So happy."
- Jenn W
"I was honestly surprised with how fast I saw results! Within 2-3 weeks, there was a noticeable difference in my hair growth. Definitely recommended."
- Ashley R
"It works exactly how it says it's supposed to. I have olive skin and black hair and I've seen a difference after only 2 uses. So far, I am very happy with my LastShave."
- Julie A
Specs
Specs
Color: white
Finish: gloss
Materials: plastic, quartz
Dimensions: 6.57"H x 2.87"L x 1.89"W
Weight: 0.35 lb
Number of flashes: 600,000 flashes
Lifespan: 10+ years
Wavelength: 580-1200nm
Hair removal area: 3-10J/cm2
Power Levels: 5
Use method: automatic / manual
Working voltage: 110-240V 50-60Hz
Power: 36W
Hair removal
Safe & comfortable
Visible results in just few uses
Cost-effective
Easy & convenient
Perfect for whole body use
Manufacturer's 1-year warranty
Includes
LastShave IPL Hair Removal Handset
Power Source
User Manual
Shipping
Ships to US
Expected Delivery: Mar 30 - Apr 3