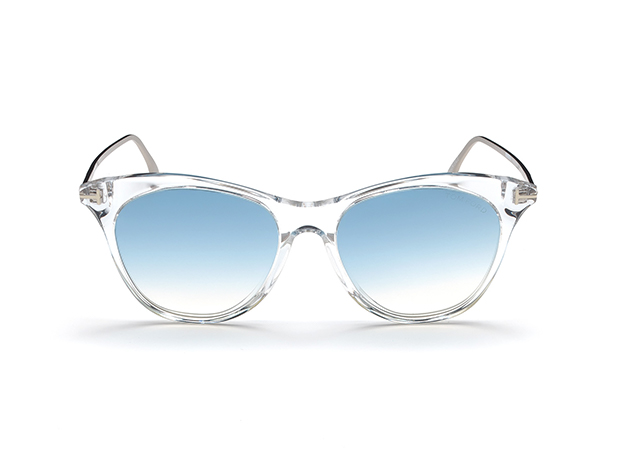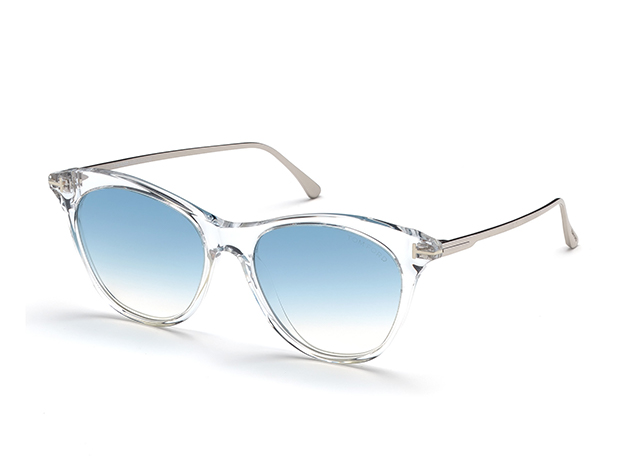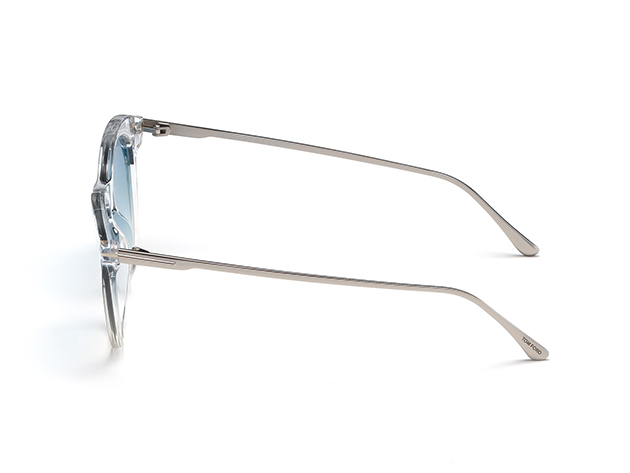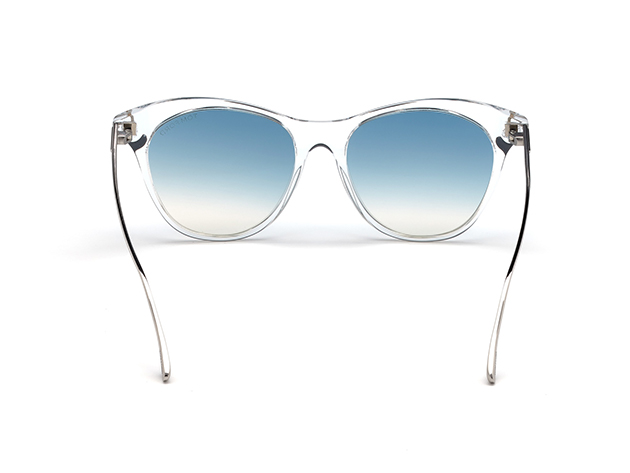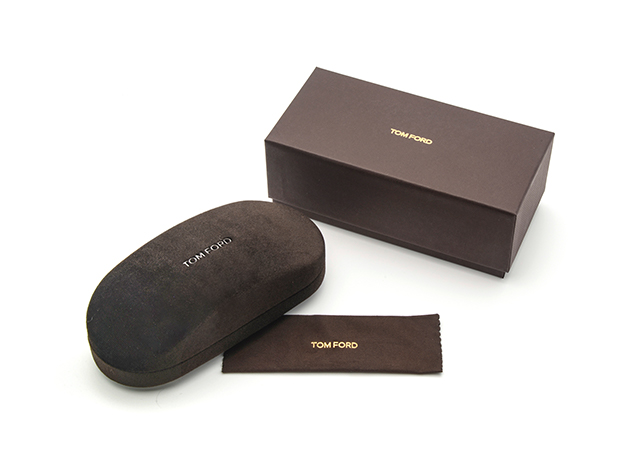 Tom Ford White/Crystal & Blue Mirror Cat Sunglasses
by Tom Ford
Description
It's time to elevate your look. Get serious about sleek style with these chic sunglasses from Tom Ford. These super-fashionable shades feature a simple, sophisticated design that's sure to turn heads at work, at school, or out on the town. With a full-rimmed frame and crystal clear frames, these sunglasses are not just fashionable––they're also functional! The full-rim of the frame ensures that your eyes will be protected from the sun at all angles. And the lenses themselves are mirror blue, which means they provide protection from harmful UV rays while still allowing you to see clearly through them.
Authenticity Guaranteed. All Products are Store-Display Models, Sourced from Authorized Retailers. They've only been handled by staff and tried on by customers but have never left the store. Some have never left the store vault.
Full rim cat sunglasses
Crystal clear frames & sleek silver temples
Comfortable tips with mirror blue lenses
Brand's iconic silver "T" accents at the hinge
Includes a Tom Ford gift box, a protective Tom Ford hard case, & cleaning cloth
Specs
Specs
Brand: Tom Ford
Model: FT0662-5322X
Color: clear (frame), silver (temples), mirror blue (lenses)
Lens width: 2.09" (53mm)
Lens height: 1.65" (42mm)
Bridge width: 0.67" (17mm)
Temple length: 5.71" (145mm)
Frame type: full rim
Shape: cat eye
Silver "T" accents
Manufacturer's 2-year warranty. For more information, click here
Please make sure to include your phone number at checkout for delivery confirmation purposes
Includes
Tom Ford White/Crystal & Blue Mirror Cat Sunglasses (Store-Display Model)
Box & Papers
About ShopWorn
ShopWorn is an e-commerce platform offering authentic, unused, unworn luxury products secured directly from authorized retailers and brands to customers. When brands and retailers have unsold inventory, they contact the ShopWorn team to hand over hundreds of jewelry, watches, and luxury accessories that have never found a permanent home.
The ShopWorn team meticulously inspects every item, accepting only high-quality products with minimal blemishes. These blemishes are what makes the products "shop worn" as they're the result of being handled in a store -- or shop -- environment. "Shopworn" means the item has never left the store. Customers who buy from ShopWorn are the first customers to own the item.
Since ShopWorn only works with authorized retailers or directly with brands, every ShopWorn product is guaranteed to be 100% authentic. A ShopWorn customer need never wonder if a product has been refurbished using unauthorized parts or if it is a knockoff. The direct relationship between ShopWorn, brands, and authorized dealers alleviates any question of authenticity.
Shipping
Ships to US
Expected Delivery: Dec 12 - Dec 17
Terms
Returns accepted within 30 days of shipment for orders within the Contiguous US.