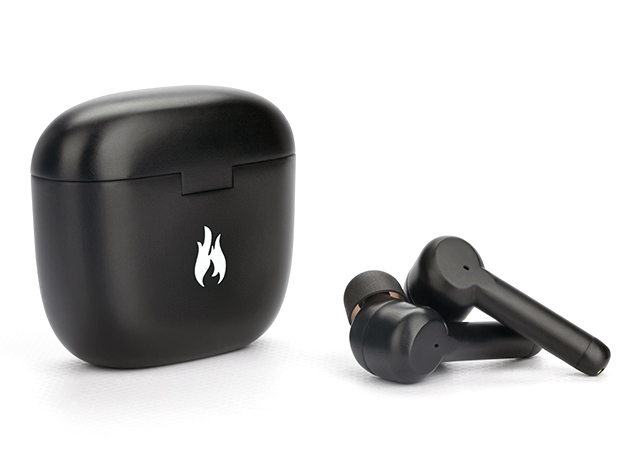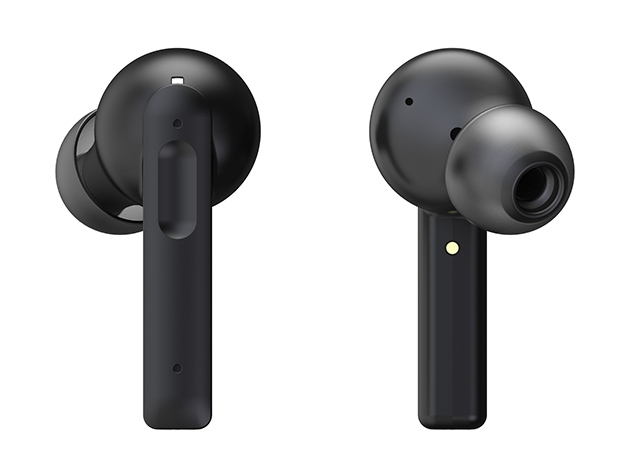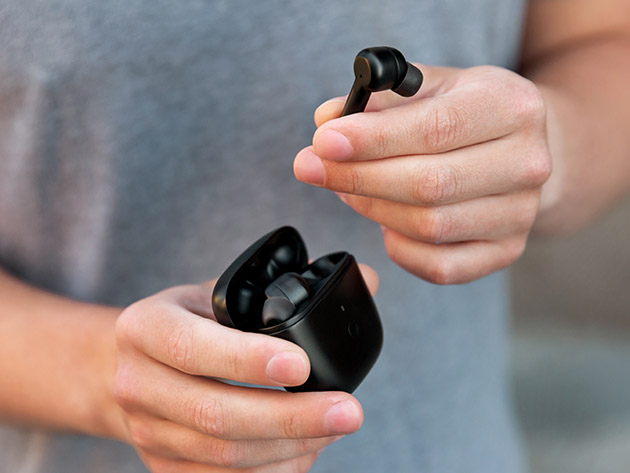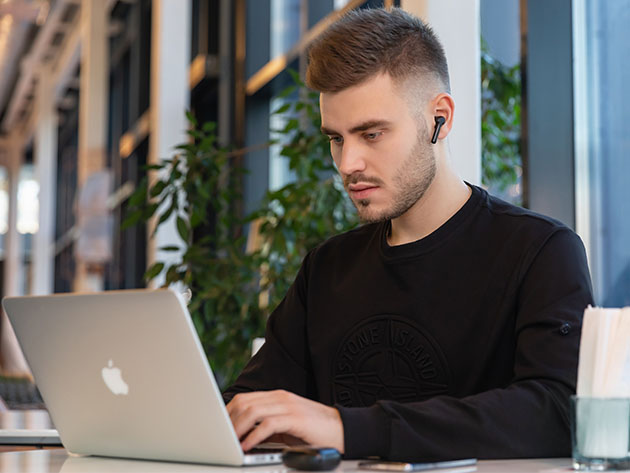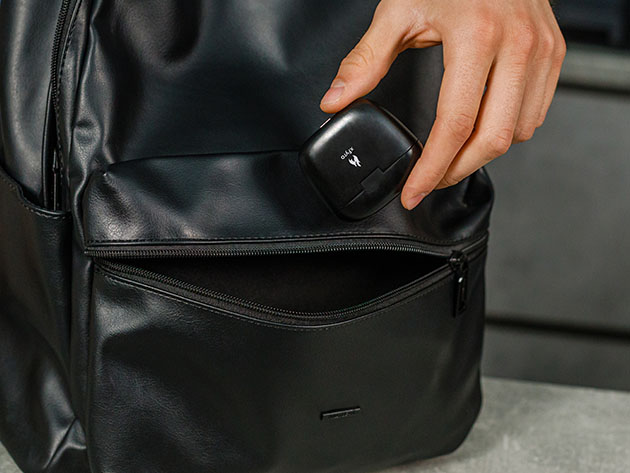 xFyro Active Noise Cancelling AI-Powered Wireless Earbuds
by xFyro
With Active Noise Canceling Technology & Graphene Powered Drivers, These Earbuds Optimize Your Listening Experience for Up to 100 Hours
Terms
Returns accepted within 30 days of shipment for orders within the Contiguous US.
All reviews are from verified purchasers collected after purchase.
These earbuds get the job done! Whether I'm studying at Starbucks or just in the mood to listen to music, the xFyro ANC Earbuds are awesome! Excellent sound quality, perfect balance between Bass/Treble.
Dec 25, 2021
Purchased on 07/17/21. I have use them several times each week since then. Easily pairs w/my iphone12. I dislike the voice that says "earbuds connected" that interrupts whatever you are doing. They will connect to a phone call while I have my phone up to my face then suddenly can't hear the phone call because it's paired with the earbuds which are closed and "off" in my bag (even when fully charged). I don't like how quiet they are - unable to hear music loud enough. Wouldn't recommend.
Oct 18, 2021
Good quality that works well for me and would purchase again if something happens to mine. Charges fairly quickly
Oct 1, 2021
Sound quality is good but the wind noise is horrific. When jogging the wind noise is terrible. Could not get any of the three different ear pieces to stop the noise with a different fit . Had to buy another pair to work out with
Sep 30, 2021
The product worked well for a few weeks. The sound quality was on par with most Bluetooth earbuds, and the noise-canceling feature was nice for being outside with power tools and traffic noise. However, the earbuds have completely stopped charging even when the case is fully charged. For the price, I estimate that I paid roughly 1$ for each time that I used the earbuds until they gave out. The lack of long-term durability is enough to discourage the purchase of these earbuds.
Sep 22, 2021
They are decent for what I use them for and definitely a good deal for the price I paid (45.78).....
Sep 9, 2021