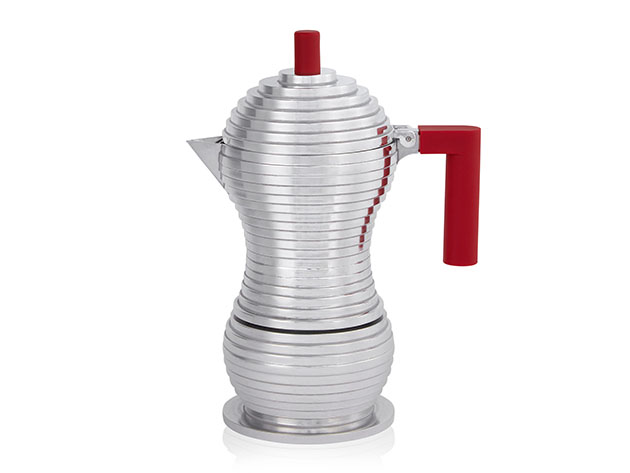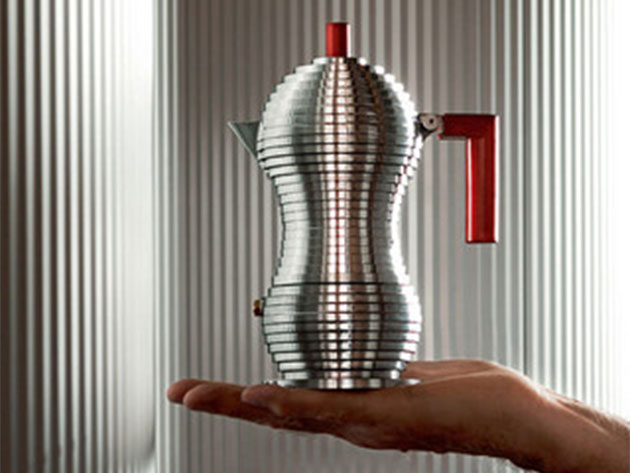 Alessi Pulcina 3-Cup Espresso Maker
by Alessi Pulcina
This High-Performance Machine Designed by Architect Michele De Lucchi Gives You the Finest Brew in a Sleek Package
All reviews are from verified purchasers collected after purchase.
Love this mock pot... it makes consistently great coffee with minimum effort and clean-up. And best price is on CNN.COM
Nov 2, 2020
This is a beautiful addition for an item that stays out all the time in a kitchen. It is easy to use, makes great coffee, and keeps the coffee hot.
Oct 22, 2020
Attractive, efficient, and makes one hell of a good espresso! I highly recommend this as a gift for the coffee lover, college student, or for when a holiday gift is needed!
Oct 19, 2020
I have other traditional Italian coffee makers but this one is stylish, lightweight , chic...and matches the Illy coffee can! I wish it were a bit larger but makes my one big first coffee well.
Oct 19, 2020
This espresso maker is very sturdy. The design is sleek as well as functional. I like how the handle is a good distance away from the chamber so that you don't burn your hand on the hot surface. I also like the triangular spout that minimizes spillage when you pour the hot coffee into a mug. I do wish it made more espresso. I thought the larger size, in comparison to the Bialletti I have, would mean more espresso, but it still only made enough for two small espresso cups.
Oct 18, 2020
Love the design and works great! Stunning piece of equipment! Espresso all the time is now possible!
Oct 18, 2020