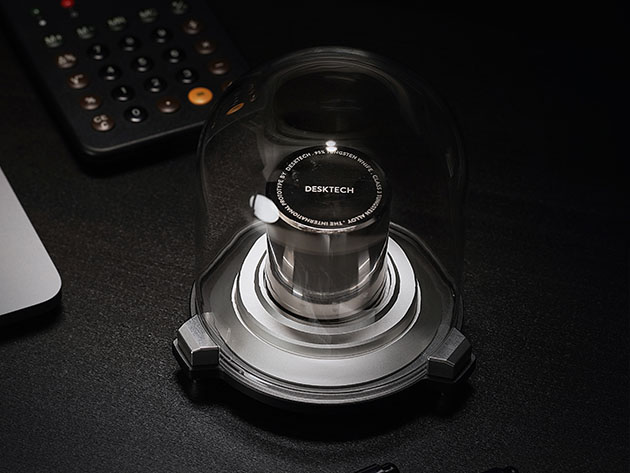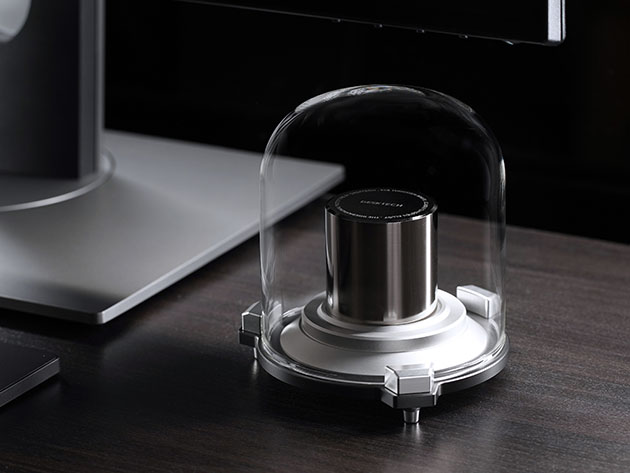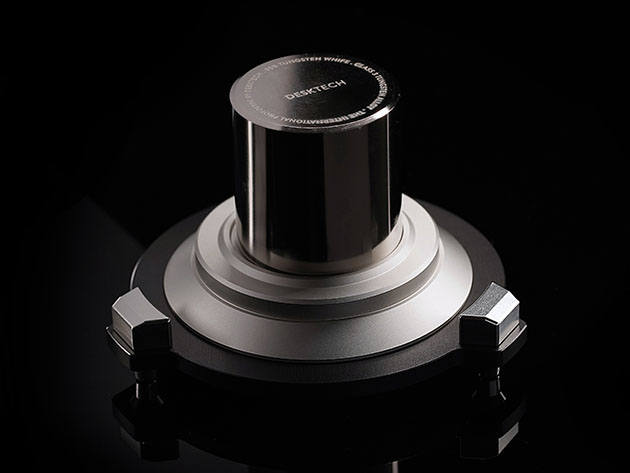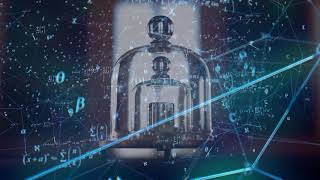 DeskTech: Tungsten Cylinder Kilogram Prototype with Stand
by Deskspace
This Tungsten Cylinder Pays Homage to the Original Kilogram, Designed to Show You a Piece of History
Description
The International Prototype Kilogram was first created in 1889 and is kept under lock and key in a vault in Paris. The kilogram has been the basis of our understanding of weight for the last 139 years. Scientists have long treated it with the reverence it deserves. They dare not touch it, knowing that it is a highly volatile yet beautiful representation of weight.

DeskTech pays homage to this important moment in scientific history by creating a modern-day Kilogram Prototype. It's designed to offer you a piece of history, a conversation starter, and a perfect example of how even things we believe to be constant are ever-changing. This is a gift that will last a lifetime. Crafted from Tungsten, one of the densest and hardest materials on the planet, these cylinders are beautiful and perfect for anyone interested in STEM (Science Technology Engineering Mathematics). Students, scientists, mathematicians, engineers, and creatives will all admire the work that has gone into this sturdy design-led piece and will find themselves wanting to pick it up. When they do, they will be amazed at how heavy, dense and solid it feels.


Pays homage to the Original International Kilogram prototype
Uses Tungsten, giving it almost exactly the same density & dimensions as the original
Chamfers are inspired from the original four angles: 22.5°, 45°, 67.5° and 79°
Custome-made glass bell jar protects the cylinder & gives it a laboratory-like feel
Comes with a 2.2" (56mm) stand
Perfect for anyone who has an interest in STEM
Successfully funded on Indiegogo!
Featured in Anthropology, Yahko Design, Designboom, My Modern Met Store, and more
Specs
Specs
Color: gray
Materials: Tungsten Carbide
Dimensions: 1.6" x 1.6" x 1.6"
Weight: 1kg
Sleek profile
Machine, anodized aluminum base
Tungsten cylinder
Nickel plating
Stand diameter: 2.2" (56mm)
Manufacturer's 1-year warranty
Includes
DeskTech: Kilogram Prototype with Stand
Premium Gift Box
Cleaning Cloth
Shipping
Ships to US
Expected Delivery: Dec 14 - Jan 2