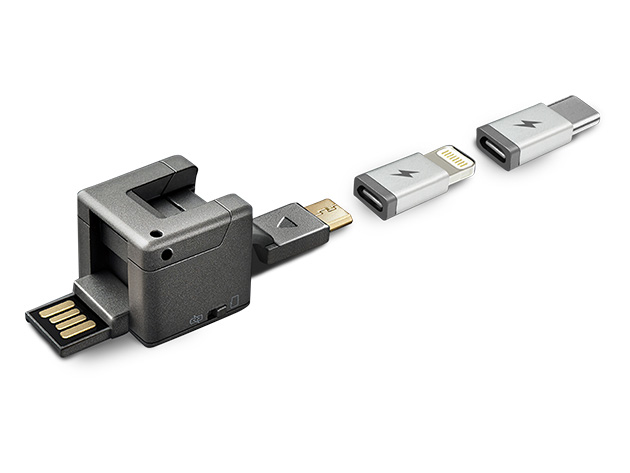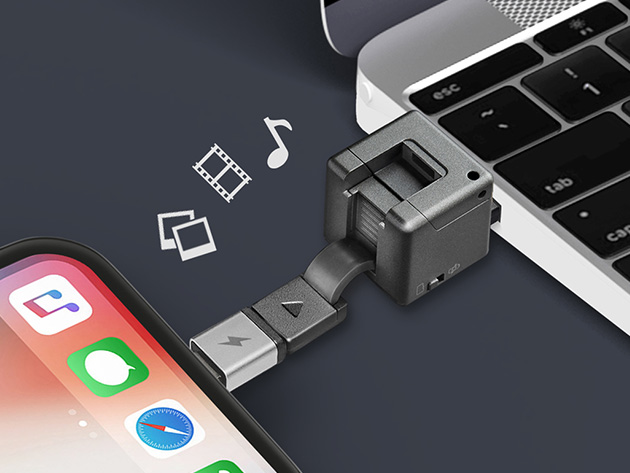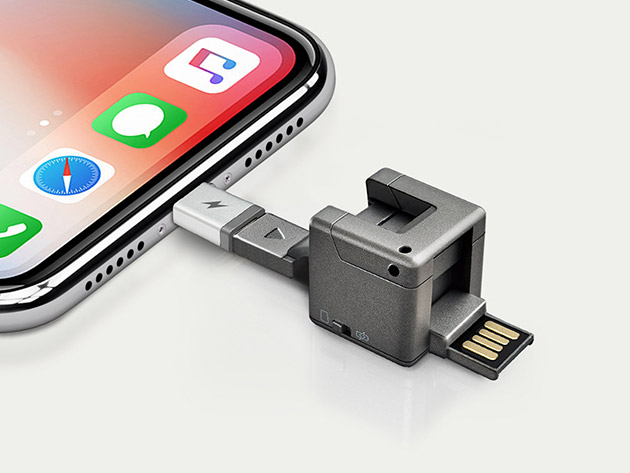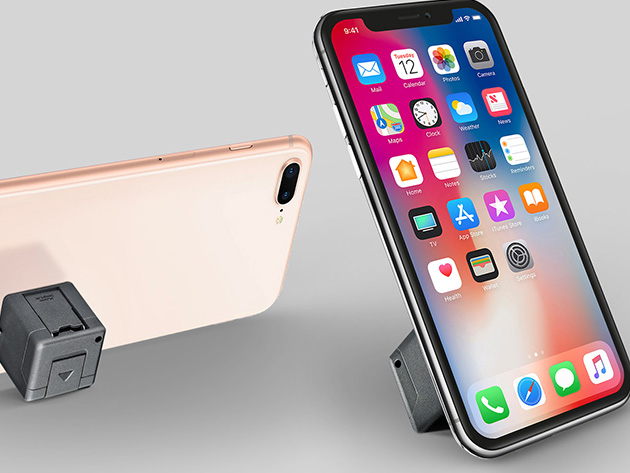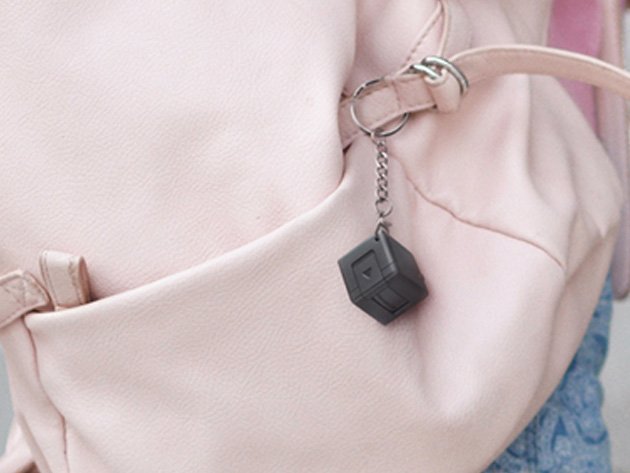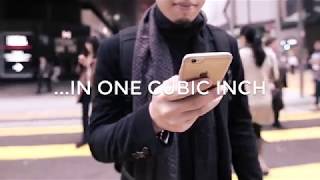 WonderCube Pro: All-In-One Mobile Keyring
by WonderCube
It's a Charger, Stand, Torch, USB, & More! Carry All Your Phone's Essentials Anywhere with This Cube's 8 Functions
Description
End the frustration of carrying tangled cables and the bulkiness of multiple accessories forever with this WonderCube Pro. This is the smallest all-in-one mobile solution that carries 8 smartphone essentials right at your fingertips. This device features a 1" foldout flexible USB cord that measures 3" when extended. It has a built-in gold-plated connector that ensures quick charge through a USB port. Its micro-suction cups plate easily attach or detach on the phone's back panel for the best viewing angle. It also comes with a built-in micro-SD card reader that supports up to 128GB memory. Do more, carry less with WonderCube.


One charger for all devices: Universal connectivity for use with all Android & apple devices
Built-in cable: 1" foldout flexible USB cord that extends up to 3"
Charge: Gold-plated connectors with USB outlet ensure quick charge
Phone stand: Micro-suctions cups plate easily attach/detach on phone's back panel
OTG USB: Works perfectly as a USB flash drive (OTG for Android only)
Sync: For quick file transfer & back up
Emergency charger: Grab a 9V battery to give a significant boost up to 2 to 3 hours talk time
Flash memory: Features a built-in micro-SD card reader (support up to 128GB)
LED torch: Lit up darkness whenever you need
Reviews
Forbes: "Clean, Minimalist and Timeless."
CNET: "A seriously versatile keychain accessory, this little cube converts into a sync cable, kickstand, flashlight and a while lot more."
iBlastPhone: "CRAZY... a must have accessory"
Trendhunter: "INCREDIBLE... max functionality min payload"
Gearhungry: "Keychain-sized cables, we've seen. WonderCube outclasses them all with its extensive list of functions."
HighsNobiety: "WonderCube is yet another step towards a future..."
CoolMaterial: "WonderCube solves all those issues, and more, in a one cubic inch package. On the go management just got a whole lot easier."
Specs
Specs
Connectivity: Apple lightning + Type C + MicroUSB connectors
Color: black
Materials: polycarbonate. aluminum, ABS
Size: 1" (folded); 3" (extended)
8 Functions

Charge
Phone stand
OTG USB
Sync
Emergency charger
Flash memory reader
LED torch

Micro-suction cups plate
High-speed charging
Gold-plated connector
Manufacturer's 90-day warranty
Includes
WonderCube Pro: All-in-One Mobile Keyring
Type-C Adapter
Apple Lightning Adapter
Metal Keyring
Manual
Note: This does not have an internal rechargeable battery.
Shipping
Ships to US
Expected Delivery: Jun 15 - Jun 28